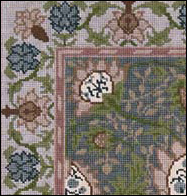 As if unfortunate fires and floods are not bad enough, the clean up can cause migraines just thinking about it. Let us deal with the trauma and stress of restoring your home, office, or building. We can rip up carpets, dry out rooms or buildings, restore furniture, and clean up the general wreckage caused by fire and floods.

We are available 24 hours a day 7 days a week for your water damage or fire damage
emergency needs.
We have specialists who will use specialized equipment to get your home or office back to a livable environment. We will work efficiently and effectively to save you the added stress of cleaning up after fire and water disasters.

Our water and fire damage services include:

Water Extraction and Removal
Fast Drying of Carpets, Rugs and Pads
Fast Drying of Floors and Walls
Dehumidification of Premises
Mildew Treatment
Smoke Odor Control and Removal
Carpet, Rug and Upholstery Cleaning
Rubbish Removal
Deodorizing and Disinfecting
24-Hour Emergency Services

For a Free Estimate call us today:

877-899-0401